--- Posted 2 years, 9 months ago
Hi Brian,
I did send my question via your support first, but after submitting it, I have received the message "This topic is pending moderation". The content of my request is not visible at your forum-website. Therefore I have send you my message via your contact-from.
I have got this message already several times in the past, that why I have tried to send you my question also via info@warptheme.com
Please note, if I try to send you my message via support-website again, I get the message that I have send it already. This means it is not possible to send you my request again via your support-module.
---
---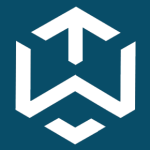 Posted 2 years, 9 months ago
Issue with ACY Mailing fixed, simply set the Display text mode to inside instead outside.
Quix updated to 2.7.7
The next major update for Ruby will be released in this week, Helix Ultimate, new features, Hikashop extended style update and much more. If you need beta version to test, please email me.
Take a first look the Helix 3 and Helix Ultimate migration tutorial here https://warptheme.com/joomla-tutorials/upgrade-helix-3-based-themes-to-helix-ultimate/
Thank you
You must be logged in to reply to this topic.