---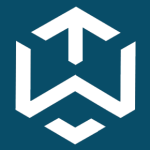 Posted 5 years, 10 months ago
@Joe,
Did you active TRIAL mode (which used for pro version) before? Imo, trial mode is a chronoform feature for customer who wish to use the full features of chronoform for a short time
Quote from chronoform website:
The Chrono extensions are FREE to download and use, but they have a credits link and usually one limitation (extension dependent), however, you can activate the trial mode to remove the link and any limits for 10 days.
You will revert back to the free version after expired :), dont worry about that.
"when submit the form at the home page."
Could you pls send the account here so I can take a look the validation on "submit" form ?