---
---
--- Posted 4 years, 2 months ago
Ok, update complete but my webpage http://nowy.clubgarage.pl is ruined after Joomla updates. Whole page was stretch like in oryginal template wt_interior_pro.
I didn't change configuration etc.
Can you fix it?
This reply was modified 52 years, 9 months ago by .
---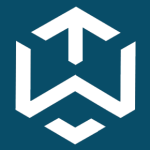 Posted 4 years, 2 months ago
Hi Daniel,
Please download newest Interior via customer area https://warptheme.com/account/ then reinstall template.
Let me know if you still face the issue.
You must be logged in to reply to this topic.