--- Posted 4 years, 8 months ago
Hi everybody,
I'm having trouble changing the logo in the WT Enterprise template. When I access the Custom HTML module where the logo is located and replace the existing one, it doesn't stick to its position; the new logo appears below the menu bar.
Have any of you guys had this problem?
Thanks in advance,
Miguel
---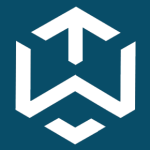 Posted 4 years, 8 months ago
Hi Miguel,
Enterprise based on Warp7 framework, if you change the custom logo module, you need to switch the Joomla editor to codemirror or none first before changing.
For this case, I guess the rich editor like Tinymce or jce added the p tags for image that why it didn't stick correctly. Could you please switch the editor to codemirror then check it ? Refer https://yootheme.com/support/question/88056#answer-255714
---
---
You must be logged in to reply to this topic.