--- Posted 5 years, 4 months ago
Dear warptheme,
I have purchased vHost – Joomla Hosting Template but i don't know this template support as below or not:
1.) vHost has dashboard for customer after customer login ?
2.) After customer login, will customer can purchase any products or available domain ?
3.) how many payment method that can support with vHost ?
with best regards,
Sarith
This topic was modified 53 years, 5 months ago by .
---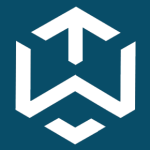 Posted 5 years, 4 months ago
Hi Sarith,
This is not kind of features that a joomla template can offer.
IMO, You can implement WHMCS https://www.whmcs.com/ and use it for payment, domain purchase and client area. WHMCS is a complete solution pack for client management, billing, and support for your online business. It is a very powerful automation tool that handles everything by itself.
Example this site: https://www.bkns.vn/ they're using wordpress for front-end and WHMCS for client site
You must be logged in to reply to this topic.