--- Posted 4 years, 6 months ago
I am currently rebuilding a website for a client and using the Nature theme however the Preset Colors I have chosen are not being used.
If you look at https://tic.workplacewellbeing.co/home-quix
This is the page I am building, in the presets I have chosen black as the background color and white as the text color, however the contact information is not following this, neither is the rest of the page. There is also an About Us page that I have built and it too is not following my color selections.
Can you help?
P.S. The logo is just for placement at the moment, I am working on getting a better copy from the client.
---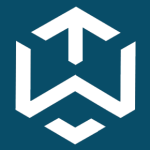 Posted 4 years, 6 months ago
Hi Garth,
Did you enable the compile less to css feature ? See https://imgur.com/qyKIyzs
NOTE: The color preset like background color used for Boxed layout. If you use wide layout, you can not see the background color appear.
NOTE2: If you use quix to build the pages, the background color and text color is not applied, you need to set the background color and text color via Quix for each section.
--- Posted 4 years, 6 months ago
Thanks for getting back to me.
I did not have the compile less to css feature turned on, when I turn it the only thing that changed is the loader colors changed to what they are set too.
Box layout is turned off and my colors apply when I turn it on.
I appreciate the clarification, even though it is disappointing that the Quix pages do not follow the theme.
---
You must be logged in to reply to this topic.