--- Posted 2 years, 1 month ago
I have updated Quix-Pro quite often. It always work proper, but next day I see an information in the joomla control-center, that Quix Pro should be updated. When I do the update then appears following failure-message:
Error while updating COM_INSTALLER_TYPE_TYPE_
I have checked in several forums, They mentioned to install it manualy, then the problem should be solved. Maybe it doesnt work because you didnt send me the auth key for the Quix-Pro version?
Please help me to solve this problem.
---
---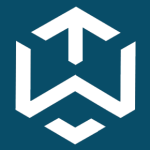 Posted 2 years, 1 month ago
You must be logged in to reply to this topic.