--- Posted 5 years, 4 months ago
Hello,
After installing the WT Quinto quickstart package to my localhost (following this instruction:
Step 1 – Configuration: add Site name, Admin email, Admin username and password
Step 2 – Database: select database type, host name, database username, password, database name & table prefix
Step 3 – Overview: select sample data to install.
Step 4 – Remove/Rename "installation" folder: for security purpose, you need to rename or remove the "installation" folder
Step 5 – Clear Quix Caches: After installing the quickstart package, access Joomla administrator -> Quix -> Pages -> Click "Clear Cache" button to delete the page caches for Quix. To void the issue blank page after restoring the quickstart for new domain you should clear the cache for Quix),
I get this error at the frontend: "Too few arguments to function Css::margin(), 1 passed in D:\xampp\htdocs\quinto\templates\wt_quinto_pro\quix\elements\person\style.php on line 2 and exactly 2 expected"
What am I to do to solve this error?
---
---
---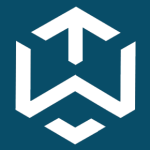 Posted 5 years, 4 months ago
I'm checking the quickstart package and will let you know the result soon
---
---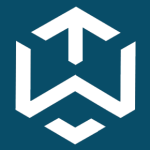 Posted 5 years, 4 months ago
Dear Michael,
I didn't face the same issue with quinto quickstart. Which quix version you are using? 1.8 or 1.7.x?
Redownload the newest quinto from your customer area https://warptheme.com/account/ , reinstall the template and let me know the result.
If possible please put your site live so I can check it directly.
NOTE: If you are using Quinto template version 1.3, go to template folder -> delete quix folder then reinstall the template. Quix 1.8.x came with new style layout so if you are using old Quinto template please update it.
---
---
---
---
You must be logged in to reply to this topic.