--- Posted 3 years, 5 months ago
I have setup invisible reCaptcha but when I turn it on in a contact form in a Quix page it gives the error message:
Joomla! recaptcha_invisible is not setup properly or disabled. Please Follow the link for details to fix it.
I have signed up for the google reCaptcha account, input the two codes in the Plug in and activated it and even gone into the User options and selected the appropriate reCaptcha there, but still not working.
Trying to follow the link as suggested by the error message and I get a 404 message and a LOT of the documentation from ThemeXpert is broken currently so am in a pickle and can't fix it myself.
Cheers,
Girkers
---
---
--- Posted 3 years, 5 months ago
Something else to consider.
From what I had read, the invisible reCaptcha was supposed to be v3 so that is the version of the keys I generated. But I would then get this displaying: "ERROR for site owner: Invalid key type"
I went back to google and generated v2 Keys and it now displays properly.
---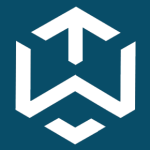 Posted 3 years, 4 months ago
You must be logged in to reply to this topic.