---
---
--- Posted 2 months, 4 weeks ago
It seems a bit complicated! Isn't there a simpler way to translate the following text that shows for visitors:
"
"This website uses cookies to ensure you get the best experience on our website."
"Got it!"
"Allow cookies"
"Decline"
"Learn more"
"
This text can be seen in the JavaScript file in the EDU template.
1- Can I just translate it there and save the file, or is it the wrong solution?
2- Which plugin is used to show the Cookie Consent Message?
Thx
Awal
This reply was modified 2 months, 4 weeks ago by Awal.
--- Posted 2 months, 4 weeks ago
This is the message I want to translate and which shows on the visitor's first visit… img
---
---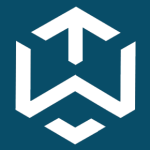 Posted 2 months, 3 weeks ago
You must be logged in to reply to this topic.