---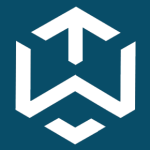 Posted 1 year, 9 months ago
Hi All,
If you are using One page template based on Helix3 framework (E.g: WT Boss) and you need to create a new menu item link which not linked to any section ID (in onepage mode). Here the solution
In Menu Manager -> Menu Item -> choose "Helix Menu Options" tab from menu settings, then in Custom CSS Class, just add the custom css class "no-scroll" (Screenshot http://take.ms/XeDEC )
--- Posted 1 year, 8 months ago
I have the Boss template and have switched to multi-page version. The Off Canvas menu shows undefined no matter what I set it to. Everything is " no-scroll". How can I fix this? Current site is http://clients.creativehinges.com/TheOtherSide/
You must be logged in to reply to this topic.