---
---
---
---
--- Posted 5 years, 6 months ago
I uninstalled the 1.9.1 version but I get an error message with the package pkg_quix-pro.zip.
I tried to upload and install as a package (red error message on the picture below)
And I also tried to install from folder (yellow error message)
What should I do?


Sorry: img code does not working, use this link for the picture tomflat.hu/error.jpg
This reply was modified 53 years, 9 months ago by .
---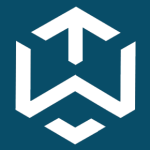 Posted 5 years, 6 months ago
---
---
---
---
You must be logged in to reply to this topic.