--- Posted 5 years, 1 month ago
Hi all,
im trying to add the facebook chat plugin to my joomla page.
I have the code from facebook, but they tell to add the code after the body tag in all the pages you want it.
So i wanted to change the index.php page, but it doesnt have a body tag.
Where can i find this in the warp framework ?
---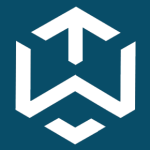 Posted 5 years, 1 month ago
Hi there,
Just go to template settings -> scroll down to Additional Scripts textarea then place the code here, like this https://imgur.com/a/DxuIaYl
---
---
You must be logged in to reply to this topic.