--- Posted 3 years, 10 months ago
I have installed the the quickstart version of the factory template and just changed a few basic things here and there because I am not an experienced Joomla user.
I want to fill a page with a list of products and wonder how I can import simple tables from Excel in this page.
Have tried it with simple copy and paste making a new article but that did not work. The table turns into plain text. I am afraid to ruin a page so any tip is more than welcome.
Thanks.
This topic was modified 53 years, 9 months ago by .
---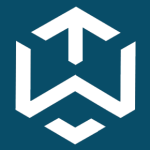 Posted 3 years, 10 months ago
--- Posted 3 years, 10 months ago
Thank you for the reply but I have no idea what this is ;-). Assume it is html code or similar but I have no knowlegde of html coding.
In previous versions of Joomla I could simply make a new article using the standard editor but in this version of Joomla I do not see any editor. Is the editor hidden or what am I doing wrong?
Thanks.
---
---
---
You must be logged in to reply to this topic.