---
mod_bt_googlemaps
present Google Maps view:
one can see my company street, but no marker pointing to my company!
Resume: after clicking twice on +button of google maps, one can see the "regular" google pointer of my company name VITA – Bio Lebensmittelhandel.e.U., but the "marker.png" is still not shown there.
How to change this, that my Google Maps shows automaticily the correct possition of my company.
Thank you for your help, kind regards, Gerold
---
--- Posted 2 years, 11 months ago
Hi Brian,
thank you for the hint of map iframe. I have embadded the map iframe from my address. And it works, juhee. But the frame is not centred. The left line should start at the same level as my company logo above. The old Google-frame was like that. With padding it didn´t worked. How can I fix the possition?
Thank you for your help. Kind regards from Austria, Gerold
https://www.bio-vita.at/home/index.php/de/impressum/contact-us
---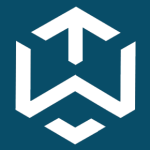 Posted 2 years, 11 months ago
Hi there,
Something went wrong with the layout, it seems you are using the layout with LEFT sidebar and the sidebar takes place on Main Body section. That's why the content is aligned to the right.
Please submit a private ticket https://warptheme.com/support/ with your site info so I can check the back-end layout.
Thank you
---
---
---
---
You must be logged in to reply to this topic.