--- Posted 2 years, 7 months ago
Hi
I have started building a new Joomla website with Megastar using Quix & with the demo site. I went to edit a module and clicked the 'edit in Quix' button. It opened in a new window and there was nothing to edit so I shut the window but now most of my menus are opening that quix edit page and I don't know how to shut it.
Love your assistance.
Thanks.
---
---
---
---
---
---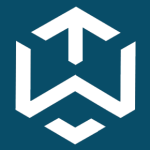 Posted 2 years, 5 months ago
Hi there,
I asked for the site info but I didn't receive any news about that. Could you please submit a private ticket system here https://warptheme.com/support/ so I can take a look and fix it for you ?
NOTE: Which php version that you are using ? Try php 7.3 and let me know if it works for you.
Happy New Year
Thanks
You must be logged in to reply to this topic.