--- Posted 4 years, 4 months ago
---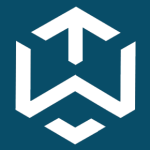 Posted 4 years, 4 months ago
Here the reponse
Hello!

Currently there is no option to close the first item on the Accordion in Visual Builder, I've passed the request to the development team so they can implement it on a future update.

In the mean time, I can make it load closed, I will need to modify the element, to do so please provide FTP credentials and a username (with superuser privileges) and password so that we may take a look at your site. Please use the Site Details tab, this way only support staff can have access to it.

Thanks!
Quix js libraries based on UIKIT3, by default uikit itself support the feature closed, I have no idea why they didn't support it. Our extra add-ons already supported this feature 🙂
For this case, I can help you modify the Quix element to add this feature for you. Please submit a private ticket here https://warptheme.com/member-area/ticket-system/
---
--- Posted 4 years, 4 months ago
I do have the Allow all items to be closed, however this does not stop the first item from opening on load.
Don't worry about doing any editing at the moment as I have to get the sign off from the client before it is accepted. And thinking from a design perspective there is way too much info for these anyway.
I will submit a support ticket if the client wants to use this element.
---
You must be logged in to reply to this topic.