--- Posted 5 years, 8 months ago
Thank you for telling me how to get the Barber template documentation.
i installed the Barber quickstart package without any error in "htdocs/barber" directory.
But if i call localhost/barber i immediatly get this error and nothing happens:
Parse error: syntax error, unexpected '?' in C:\xampp\htdocs\barber\libraries\quix\vendor\illuminate\support\Arr.php on line 293
i am using XAMPP for Windows 5.6.34 ( php 5.6.34) and windows7 professional 64bits.
Please help me to fix this error.
Thank you.
This topic was modified 53 years, 11 months ago by .
---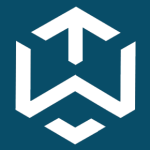 Posted 5 years, 8 months ago
Hi Bakary,
The quickstart package included Quix 1.9.1 version. Quix 1.9.1 released with new caches system and it didn't support old php version 5.6. Please download and give a try with Xampp 7.0.28 (php 7.x support) or 7.1/7.2 at https://www.apachefriends.org/download.html
Quix 1.9.2 released and the issue with php 5.x version fixed. We already updated the quickstart to newest version, please redownload via customer area https://warptheme.com/account/ then recheck.
Quix change log:
– Carousel browser hang issue fixed
– PHP requirement down to 5.6
– Some JS memory issue fixed
This reply was modified 53 years, 11 months ago by .
You must be logged in to reply to this topic.