---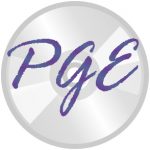 Posted 5 years, 5 months ago
I'm sorry about the title. I'm not entirely sure how to word the topic without just calling it a royal mess.
Up until yesterday, Saturday June 23rd, 2018 I was running J!3.7.5 with Factory 1.0.7 & Helix 3 2.4 (I believe)
Everything was running & looking perfect as far as I could tell.
Yesterday June 23rd, 2018 I upgraded from J!3.7.5 to 3.8.0. Today, Sunday June 24th, I logged into one of my template styles and it brought me straight to the custom code tab screen and it looked normal so I added some additional screen sizes, saved & closed the style. Needless to say it didn't quite work out as planned so I reopened the style and went to the layouts tab and that's when I noticed there are problems.
My first thought was that maybe since I upgraded Joomla I should upgrade Helix which I did to 2.5.3. It did not fix the problem.
Here are screenshot links to the layout & presets areas:
Layouts and Presets
Could you advise me on what steps I might need to preform to get this fixed?
Thank you for your help