--- Posted 5 years, 9 months ago
So I searched first and found nothing. And it's been a good long minute since I've done any sort of PHP/MySQL stuff so you will have to bear with me.
I just paid for the Grandy template and I wanted (of course) to base the whole thing off the Demo so I wanted to install the quickstart.
I uploaded the zip to the server with the 775 permissions, and unpacked it in "Public_HTML" – went to the site URL and I'm getting 400 error – bad request.
This is a demo server that I have for 90 days.
Any assistance appreciated.
---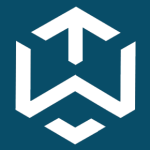 Posted 5 years, 9 months ago
Hi Timothy,
Are you able to install the Joomla quickstart package before? It seems an issue with hosting.
Please check and chmod all Folder => 755 and files => 644 then recheck.
Most hosting provider did it automatically, some require manually when unzip the package.
Let me know the result.
--- Posted 5 years, 9 months ago
Okay so I checked all the permissions and there was no problem.
I backed up the entire "public_html" directory into a gzip and then unzipped a new Joomla install in there.
Unfortunately, I got the same "400 Bad Request" error
So I deleted everything the directory again and added 1 file – phpinfo.php with the appropriate code and permissions.
No dice – still getting the 400 error.
I will send a ticket to the provider and see what they say.
---
--- Posted 5 years, 9 months ago
It was the provider. Because it was not a "full" account they'd monkeyed with some of the permissions in other places. I guess to prevent someone from doing something untoward.
They fixed them and it worked, but I went ahead and upgraded to a full server.
Having a different issue now but will open a different thread about that.
---
You must be logged in to reply to this topic.