---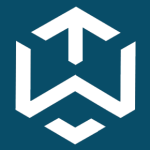 Posted 2 years, 11 months ago
"thank you for your feedback. I tried to but country-switcher to topbar, but there ist no topbar-option available at the modul-position. So I have placed it at top-left, but the country-switcher disappeared no from the website. Please tell me which position I should choose?"
You can assign it to top1 or top2 position.
Please note: You need to create a new section layout (with two columns) via templates settings ->layout, then create new columns (02 columns) and assign top1 for left column and top2 for the right column.
Here the video tutorial https://www.dropbox.com/s/we4tjd4ca0ptsdf/Topbar.mov?dl=0
"The modul "latest news" is now in left-position, but it is shown in right-position! Have a look:"
I see the module appear on the left instead right. Did you fix it recently ?