---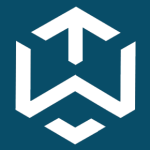 Posted 4 years, 1 month ago
"I don't know how to convert my classic pages to the new style."
The Quix 2.0 itself does not support convert from classic to New visual builder 🙁
"What I am after really is advice on whether to pursue continuing with having two (2) page types, or stick with one?"
Its okay, you can use classic and new builder page without problem.
"If I go with the two styles how do I duplicate elements that are working the way I want from one to the other?"
The New builder using Uikit3 UI and you can't use the same style settings like CLASSIC.
"The elements in particular I am having an issue with is the Lightbox Gallery on the Home page, it works exactly how I want, but on my Services page I cannot get close to it working the same"
Like I said above, the new builder using UIkit3 js, it's different with the lightbox js from classic builder.
So if you want to use SAME styles for all pages, I recommend you using classic page builder only or new visual builder for all pages.