---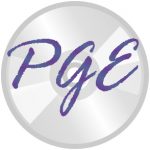 Posted 5 years, 2 months ago
I'm sorry for taking so long to get back to you, it's been a very busy week.
I did what what you asked and the only "warning" message I received was:
This site is set as a multilingual site. One or more of the Default Home pages for the published Content languages are missing although the Language Filter plugin is enabled AND/OR one or more Language Switcher modules are published.
On my english menu I have green check marks across the board. The other langues have a red circle with a minus in them under the "Published Default Home pages" column which is normal as I have not yet published these other languages.