---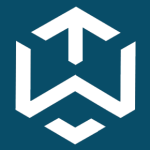 Posted 5 years, 5 months ago
Hi Timothy,
Quix 2.x working fine with all Warptheme templates, sure you can use the new builder without problem.
NOTE: With Quix 2.x you can create new page with visual builder mode but you can edit existing page using visual builder mode. Quix 2.x itself does not support this feature.
but I can't add any content to the page and I assume this is because those buttons are hidden somewhere.
This happened because the transparent overlay menu of Grandy :).
Tip: Please hover the mouse to the end of "Add section" button :), by this way you can add new section content 🙂