---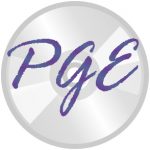 Posted 5 years, 2 months ago
Unfortunately adding that line of code in the post in the helix3 plugin did not fix my problem. I even cleared my Joomla cache, closed browser, deleted brower cache to no avail.
I uninstalled the 2 helix3 files & the template. I then reinstalled v.1.0.8 and the problem reappeared.
As a result I've decided to just surrender and I deleted all files & table in the database and re-uploaded a copy of the files & database I made just before upgrading Joomla from 3.7.5 to 3.8.0.
The last time I had a problem upgrading joomla was when I decided to upload a Full Package to my file manager & extract it overwriting my files, and then going into the Joomla administrator and doing a database fix. This is when I was going from 3.4.8 to 3.5.0. then I tried upgrading to 3.5.1 and then straight to 3.6.5 and whatever broke during the 3.4.8 to 3.5.0 upgrade never fixed itself so I rolled back to 3.4.8 and then I used the Joomla admin panel to just upgrade from 3.4.8 to 3.6.5.
Months later, I went to the Joomla Upload & Update tab and uploaded the 3.7.5 Upgrade Package, and up until this past weekend have not experienced any issues. I did not think that I'd have issues going from 3.7.5 to 3.8.0 using the same method. Before I upgraded I disabled almost everything I have installed, like my advanced module manager, easyblog, easysocial, kunena, ect… After I updated then I began re-enabling everything.
Do you have any suggestions on what the best way to upgrade joomla from 3.7.5 to 3.8.0 without breaking something again since joomla wants me to upgrade from 3.7.5 to 3.8.10? I don't want to upgrade to the latest version because not all of my software is up to date and I don't want to break something because the software is not up to date.