---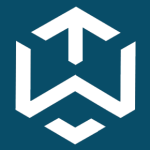 Posted 2 years, 11 months ago
"Do I have to download and intall helix3 at my joomla-website?"
NO, Ruby already included Helix3 framework itself.
"or do I have to do add the footer-menue in Quix (e.g. home of ruby-template)"
For layout builder, you need to do it via Layout settings, you can not use Quix to build the footer layout for whole site layout.
Please note: Quix is page builder not Layout Builder.
"How to move "Section sp-bottom" one section higher, so that footer-menu-section is at the very end? Like at your website below."
Just go to template settings -> Layout tab -> then drag and drop the section layout to change the order.