What is Joomla
Joomla! is an award-winning content management system (CMS), which enables you to build Web sites and powerful online applications. Many aspects, including its ease-of-use and extensibility, have made Joomla! the most popular Web site software available. Best of all, Joomla is an open source solution that is freely available to everyone.
What is Joomla Template Framework
The Joomla template frameworks are base skeleton outlines that consist of fresh and blank HTML codes with no gradients, colors, and borders, but only margins, dimensions, and menu system styling.
It means the Joomla developers can efficiently use these template solutions for faster and easier web development.
Here the Top Joomla Template Framework For Developers 2016
1. Warp Theme Framework
A fast and slick theme framework which provides a rich tool set to develop cross-platform themes.
Warp 7 Review: Sneak Peak
Check Our
Joomla Templates
built with Warp 7 Framework
here
2. T3 Framework
The all new, modern and flexible Joomla Template Framework built with Bootstrap 3, powered by YOU!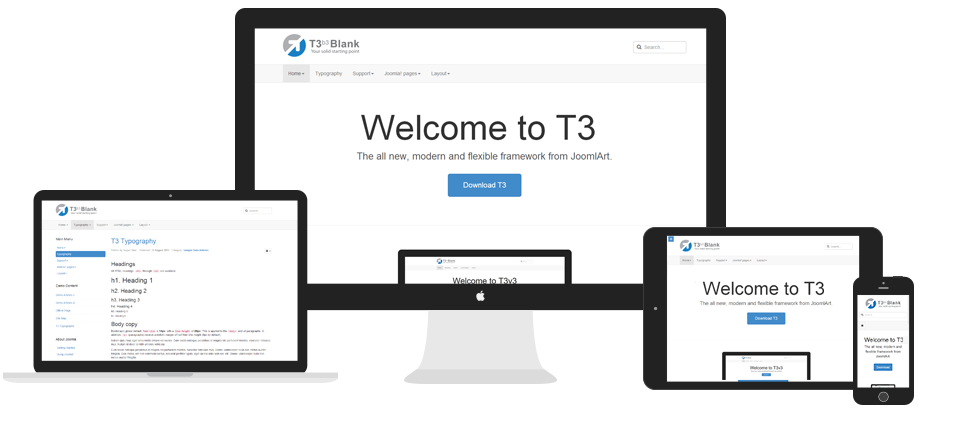 3. Helix 3 Framework
Helix3 is a user-friendly, modern, highly customizable and easy to integrate solution to build your custom Joomla 3+ website.
4. Gantry Framework
Next Generation Theme Framework. Develop CMS themes quickly and efficiently while providing flexibility and ease-of-use for end-users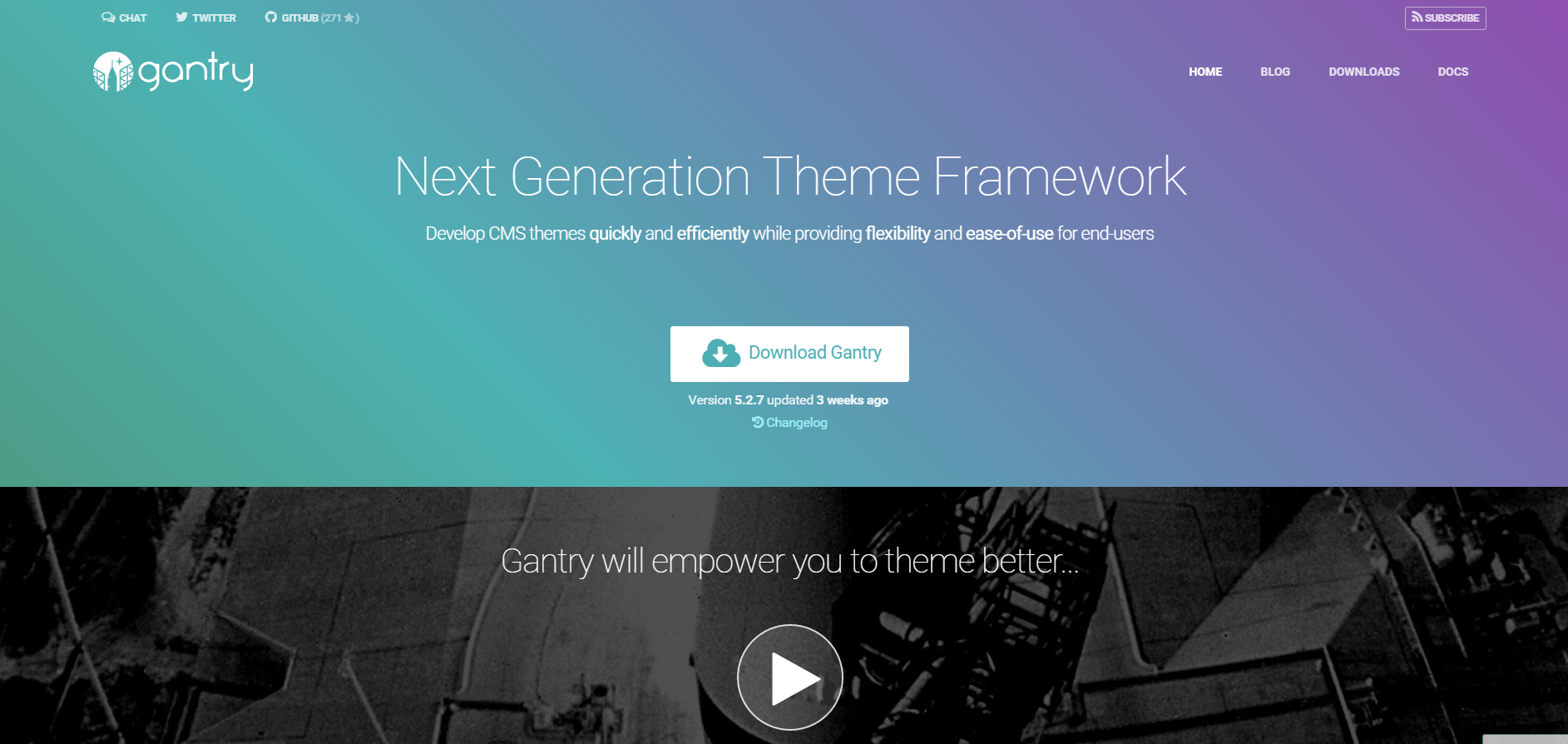 5. Expose Framework
Expose is a rapid template building framework primarily developed to build and manage ThemeXpert templates later released as a GPL template framework.

6. Wright Framework
The Wright Joomla Template Framework is a Joomla 2.5 and 3.x framework named in honor of the famous architect, Frank Lloyd Wright and his minimalist style. In a Joomla Template, the Wright Framework is like a combination of a foundation and a blank blueprint. A solid and versatile foundation to build upon, and a blank and empty blueprint upon which the web designer can create his or her masterpiece.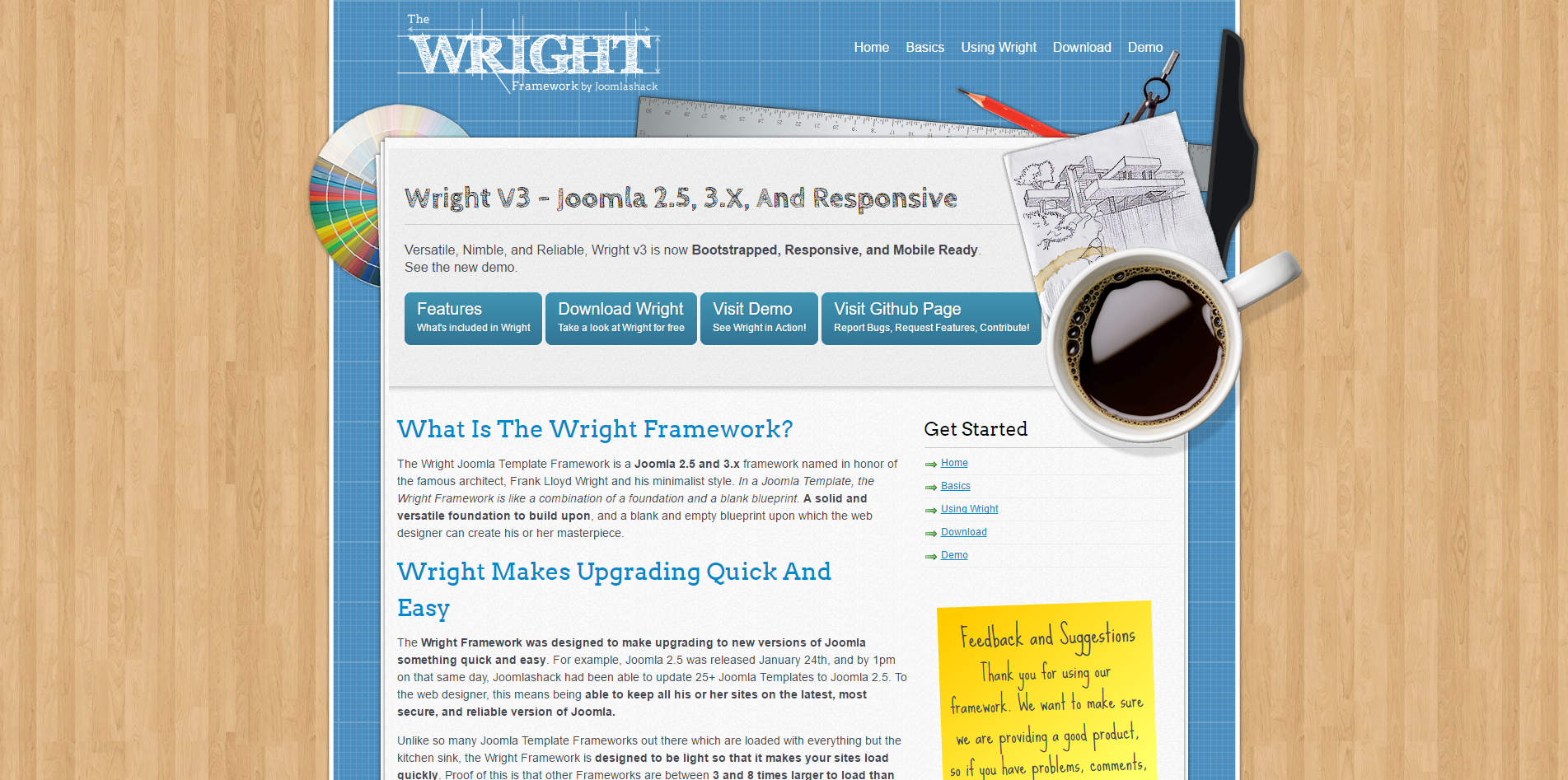 7. Zo2Framework
Zo2 Framework comes with drag & drop layout builder which allows you to create any number of stunning and unique joomla template
8. Vertex Framework
Vertex is one of the most flexible and powerful frameworks available. The Vertex framework is a set of functionality that creates the core logic and structure of a template, while adding many great features such as: S5 Flex Menu, Column Widths, Page Width, Multibox Popups, Tooltips, Info Slides, Google Fonts, File Compression, Responsive Options, Mobile Navigation, Color Pickers, and so much more!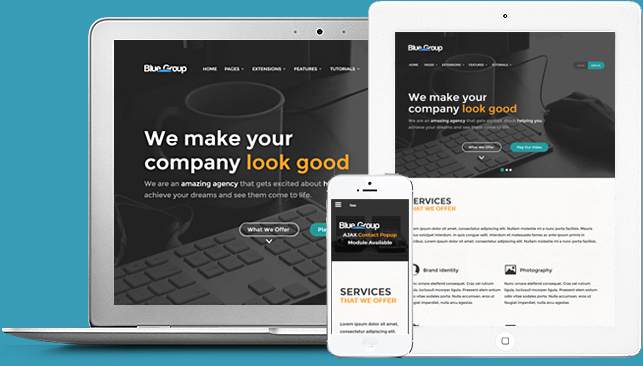 9. YJ Simple Grid
Flexible, effective and easy-to-use Template Framework ready for your next web development project.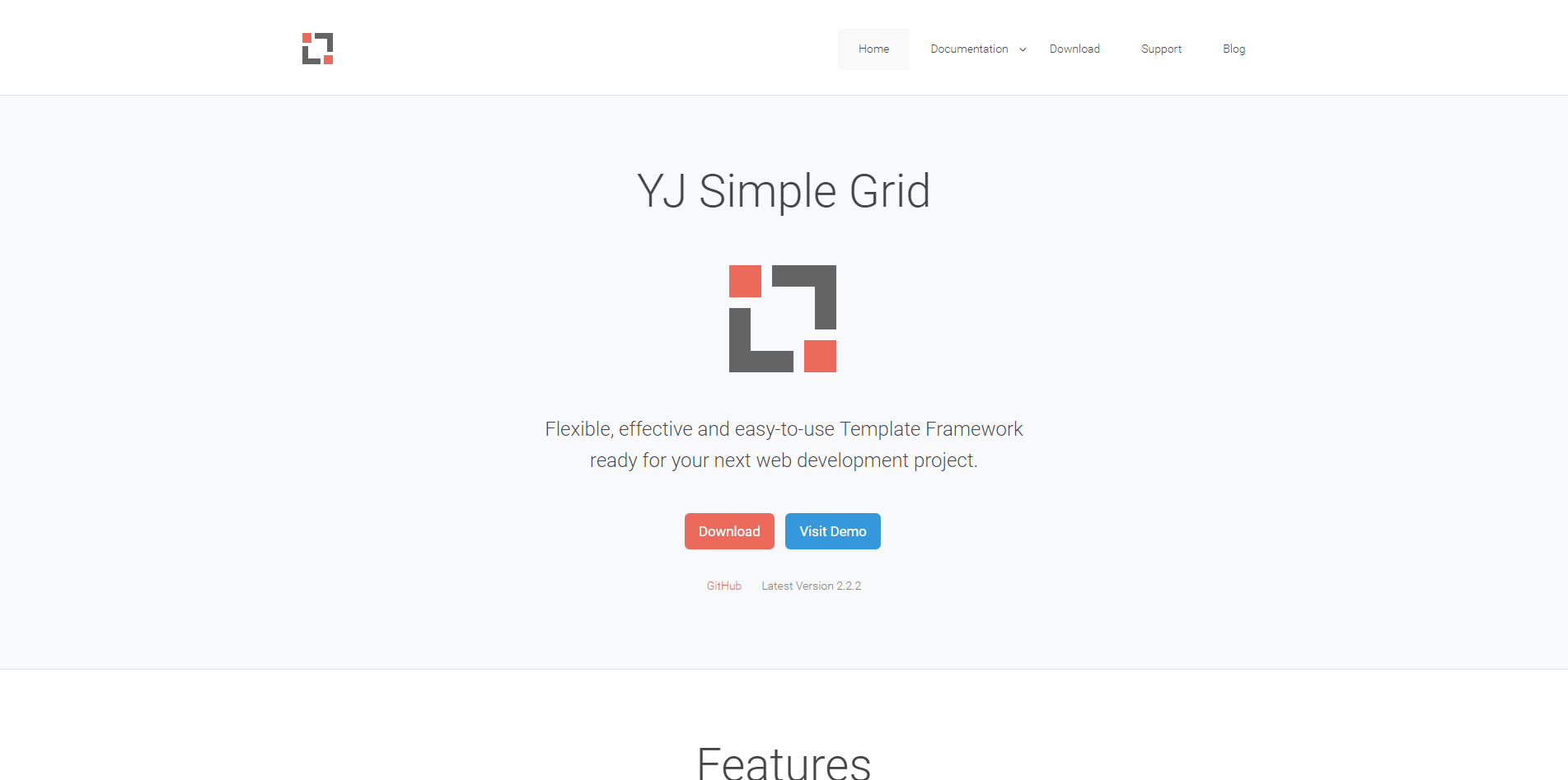 10. Zen Grid Framework
The Zen Grid Framework is a feature rich Joomla template framework created for the easy deployment and development of joomla templates for you and your clients. It features a very smooth and easy to use joomla template admin which makes controlling the template a breeze for you and your clients.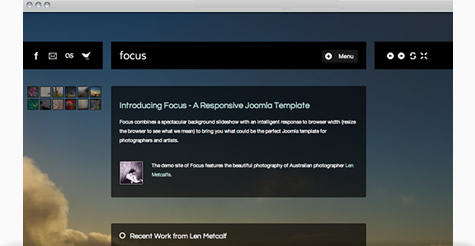 11. Blank Framework
Light, powerful and free template for Joomla! for faster and easier web development.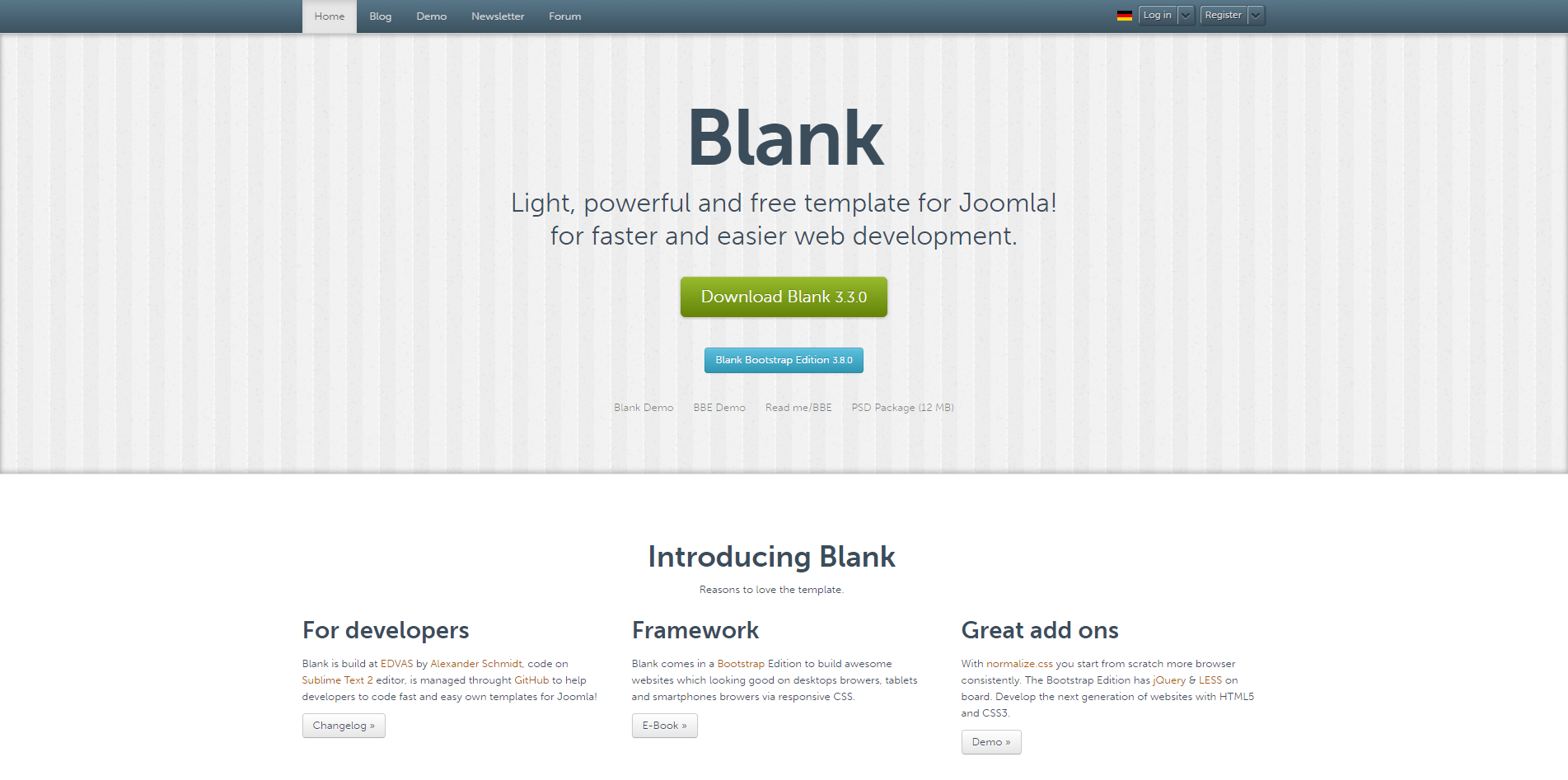 Filed under: Blog
Tagged with: Joomla Template Framework