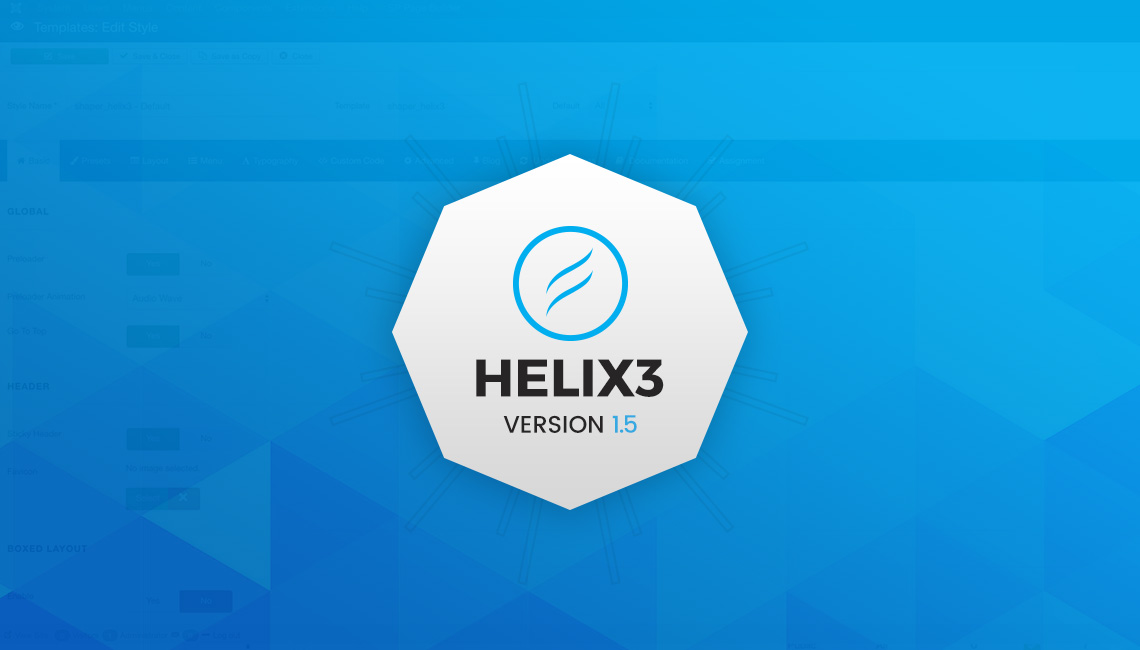 Our WarpTheme team is pleased to announce the release of new updates for popular Helix3 (version 1.5) templates. Both templates (free/pro) and Quickstart packages have got new version of Helix3 framework v1.5, some minor issue fixed, improvements and new features. All
Joomla Templates
updated to Helix3 v1.5 with a lot of features and improvements, now see what's new inside.
Bootstrap and Bootstrap RTL updated
All template are using last stable version of
Bootstrap v3.3.7
with over 220 commits and 80 closed issues. This version improved template accessibility, We updated Bootstrap RTL (Right To Left Of Twitter Bootstrap For Persian, Arabic, Urdu and etc.) as well, also to stable version.
New Icons
With new updated Font Awesome 4.6.3 library you got 30 shiny new icons and some were updated, which can be used inside template content for pure decoration or visual styling. As you may see, in collection appeared a instagram, snapchat, glide icons which you asked for.

Menu changes with new dropdown animations and offcanvas animations
New animation types for Dropdown MegaMenu (Elastic, Drop In, Slide down and Twist) and Animation for Off Canvas Menu (Fullscreen, Fullscreen from top, Side right and Dark plus)
Preloader Animations
Now Helix3 offer 7 animation effects (Circle, Double Loop, Wave, Clock, Static logo) in preloader. Once the content of the page is loaded, the preloading screen will show small animation object. Compatible with all major browsers. You can also choose color of animated object and background color under animation.
Background and color changing option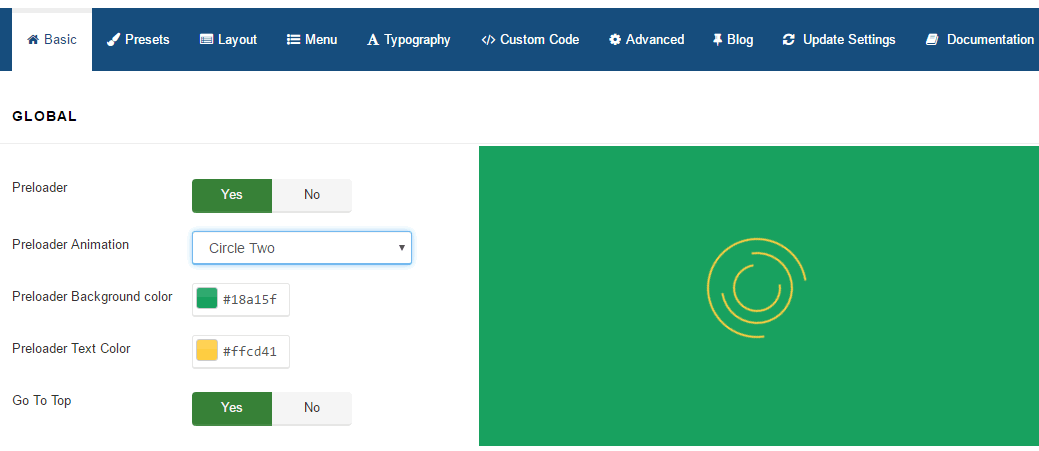 Go to top arrow
A new icon button (arrow) "Go to up". It that allows visitors to scroll smoothly to the top of the page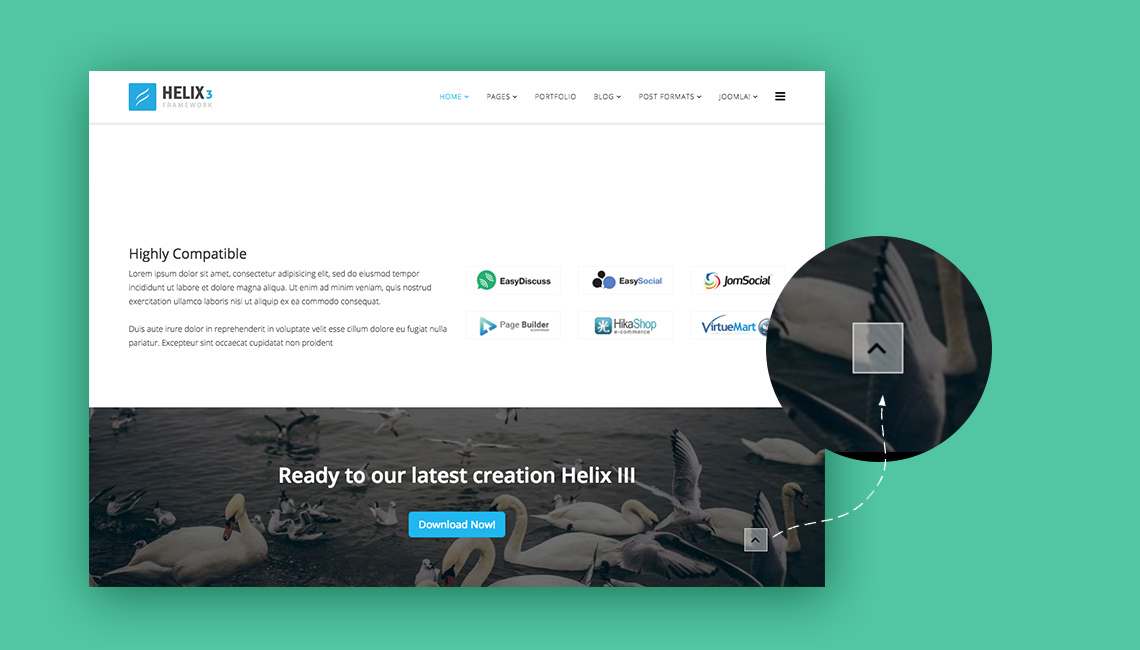 Auto update date in Copyright Notice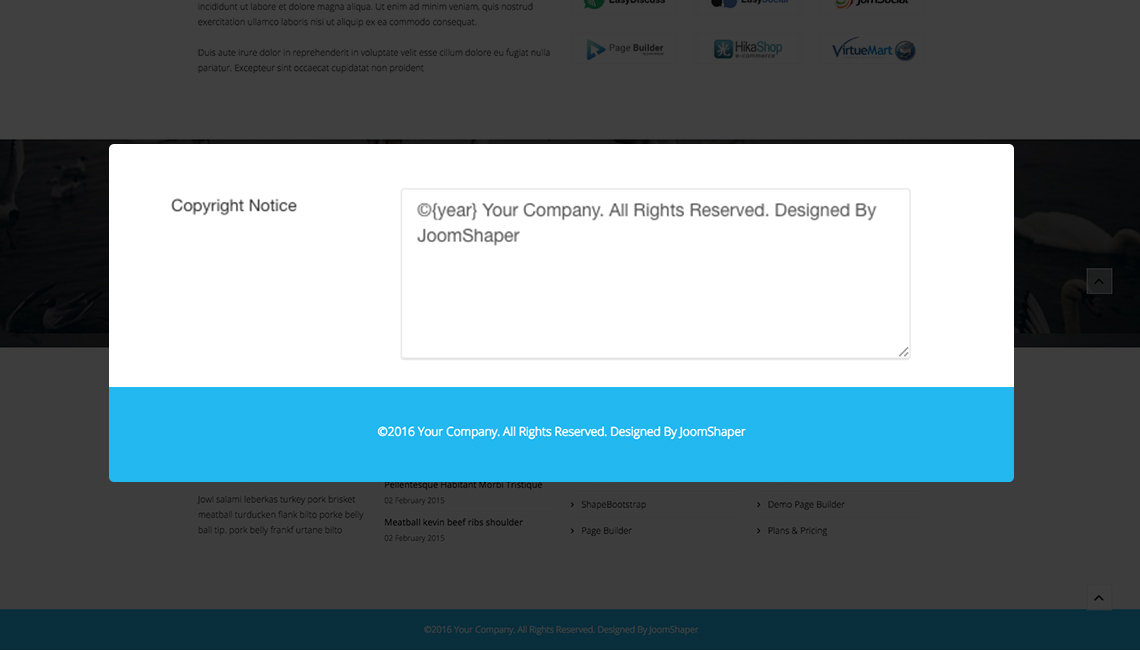 Custom Social icon
Now you can add your custom social icons to suite your needs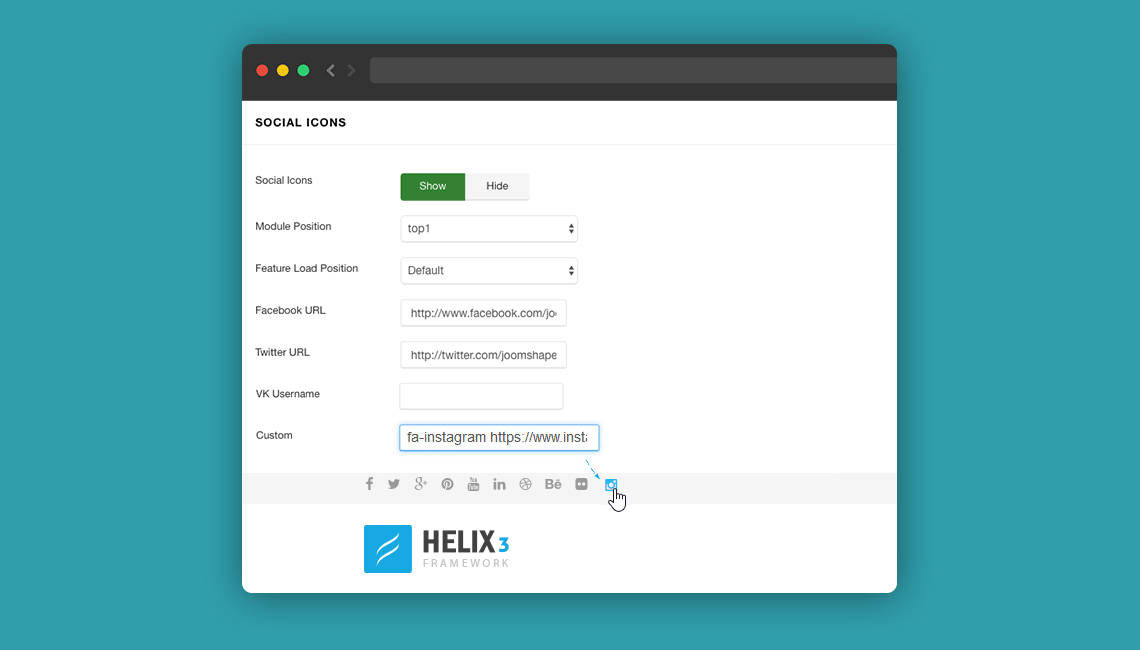 New Mobile Phone and Open Hours fields for Contact information
We added two new fields in Contact Section: Mobile Phone and Open Hours.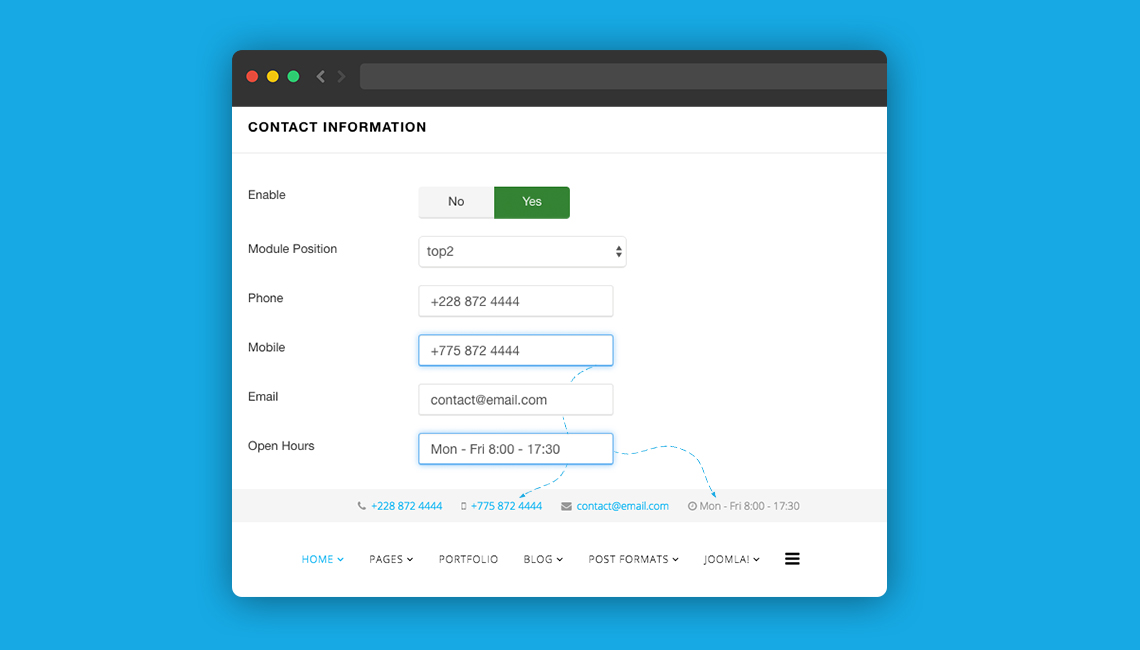 Customization of Error Page with custom background and logo option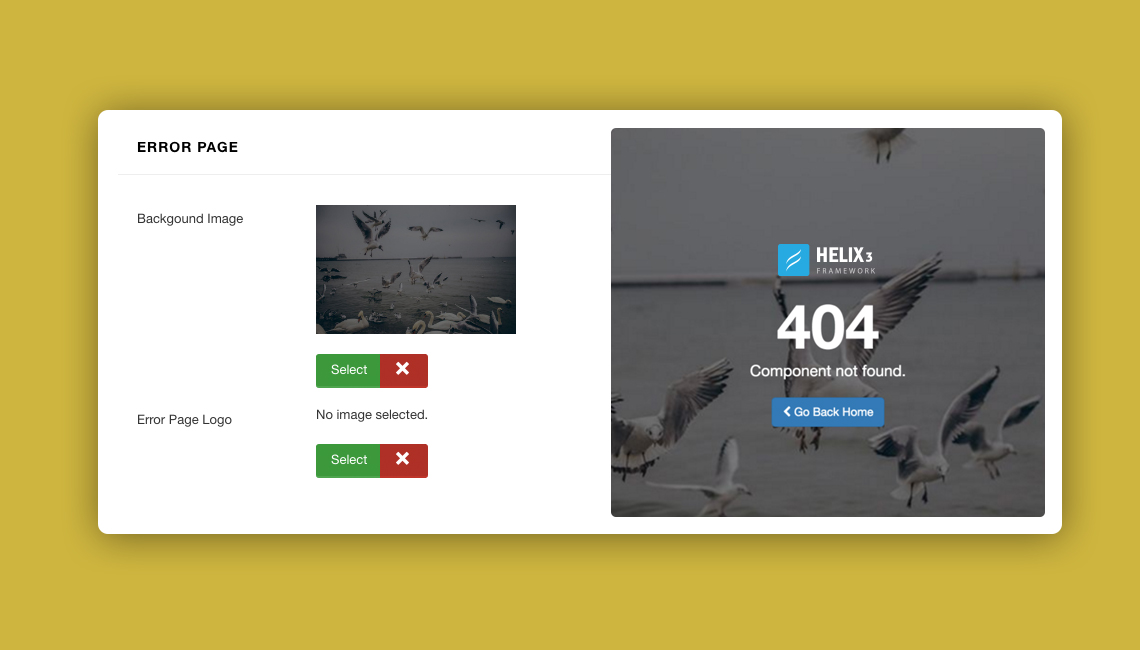 Customization of Coming Page with custom background and logo option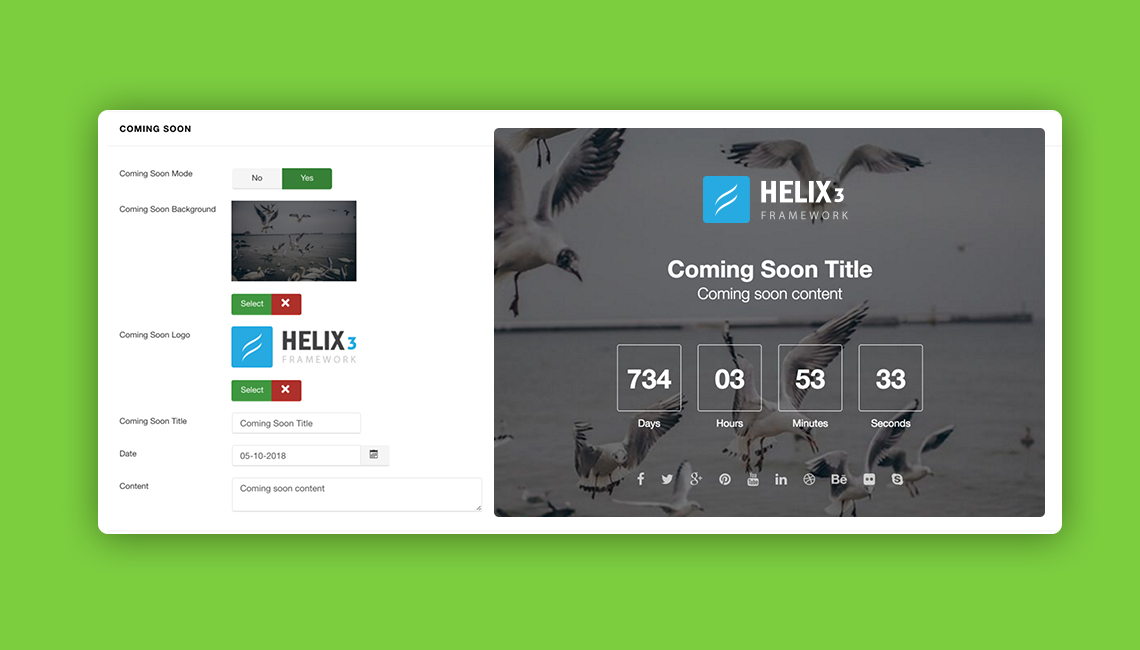 New Dropdown Menu and Dropdown text option for Preset Styles
Also Preset section got two new options: Dropdown background color and Dropdown Text Color - which should help you with template customization without using a custom CSS file.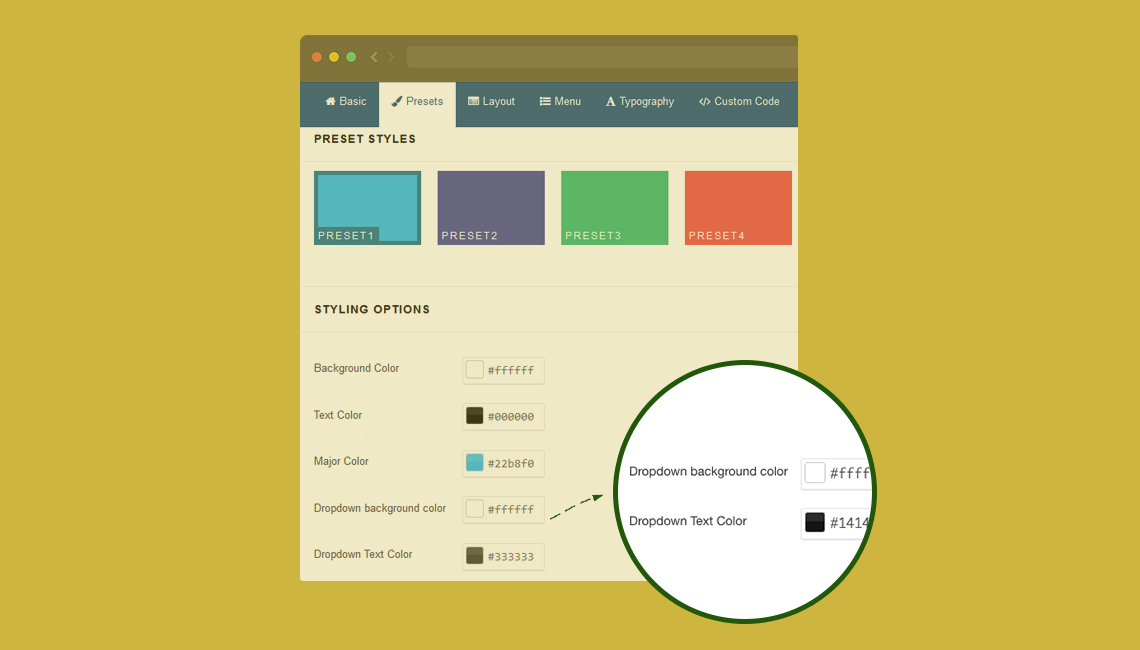 Note!
This update for our joomla templates based on Helix3 framework only (Latest version 6 October 2016 - GTM +7). Here the list joomla templates using Helix3 framework:
How to update from old version
Just download the newest version from your
Customer Area
then go to Extension Manager -> install, clear joomla/browser caches and enjoy. If you have any questions or need helps, please contact us via email or ticket system.
Filed under: Blog
Tagged with: Helix3, joomla templa